Business Process Outsourcing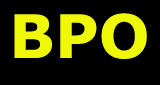 BPO is the general acronym used to refer Business Process Outsourcing, which is the pet name for the globally increasing trend of relocating entire business functions to either self-owned or third-party service providers, typically in low-cost locations. Though kingdoms has been doing similar deals for ages, BPO got it's form and figure in the 20th century when the corporate culture started conquering the world successfully sieving through the barriers of nations and cultures. Now it's a term people are getting exited as well as anxious about. While a group of people see it as a sea of opportunities which can fuel the holistic development of humanity, others are afraid of it being a trogen horse which will loot their people of opportunities and thus leave them in anarchy. But none the less, the lucrative effects of BPO are getting into the veins of all corporate biggies who are all set to make it real big. The cheap and efficient labor force in the developing countries clubbed with the immense need for the implementation of technology, paper works and back-office works makes BPO the buzz word of the market today.
So what exactly is BPO and what is all the hype about it? And how is it different from ASP (Application Service Provider)?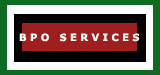 Technically, Business Process Outsourcing is the leveraging of technology or specialist process vendors to provide and manage an organization's critical and/or non-critical enterprise processes and applications. The most common examples of BPO are call centers, human resources, accounting and payroll outsourcing. Business process outsourcing may involve the use of off-shore resources.
Use of a BPO as opposed to an application service provider (ASP) usually also means that a certain amount of risk is transferred to the company that is running the process elements on behalf of the outsourcer. BPO includes the software, the process management, and the people to operate the service, while a typical ASP model includes only the provision of access to functionalities and features provided or 'served up' through the use of software, usually via web browser to the customer.
BPO Services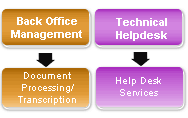 Of the various players in the BPO market, India and Philippines are considered the world leaders. China is also emerging into the top list. The large pool of English speaking community equipped with the needed scientific and technical edge as well as the favorable labor situations in India make this country a dream destination for the BPO industry. The global BPO market is already witnessing a phenomenal growth by leaps and bounds and is expected to touch $310 billion by 2008 from the present scenario of $250 billion and India is predicted to have a lion share of this.
What next?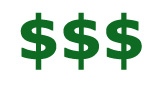 It can be safely stated that outsourcing is not new but has been a popular management tool for decades. Tentatively, by 1960 multi national companies (MNC) started time-sharing with companies outside their mother country, which grew into outsourcing of parts of IT operations by 1970 and almost entire IT operations by 1980. By 1990, foreign companies started alliances/tie-ups with outside companies to process their back-office works and by 2000 almost all IT enabled services started to get outsourced. While earlier there were varying quality standards on having robust security practices and emphasis on developing trust with client's aspect, today there is focus on standardization of security, such as data and IP security. • BPO Global Scenario
• BPO in India
• Leading BPO hubs in India
• Major Players in BPO sector
• Benefits of BPO
• Pros and Cons